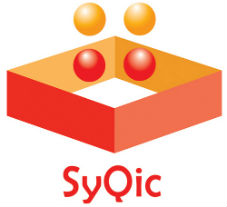 SyQic Capital
SyQic's business is centred on providing managed IPTV services (network agnostic and "over the top") for Enterprises, in particular telecommunication and content companies.
SyQic is the owner and operator of the Broadband TV / Content platform branded as "YOONIC™". YOONIC™ is licensed as a complete entertainment, information and services platform (that can also be "white labeled") or purely as just a technology solution. The platform is capable of delivering rich media content particularly video where the internet broadband infrastructure is not optimally set up to deliver video content.
SyQic's customers include TMNet Sdn Bhd, a subsidiary of Telekom Malaysia, to operate its Broadband TV service under the brand name Hypp.TV.
A Broadband TV service, myDSL Watchpad, deployed by Philippine Long Distance Telephone Company (PLDT) which is The Philippines' largest telecommunication company, using the YOONIC™ Broadband TV platform.
SyQic has developed its very own set-top box for its telco customers utilizing a proprietary P2P-CDN streaming technology which serves to bring the Broadband TV experience from the PC to the TV set.
SyQic is based in Singapore with subsidiaries and representative offices in Kuala Lumpur, Jakarta, Manila, Beijing and Dubai.